VOICE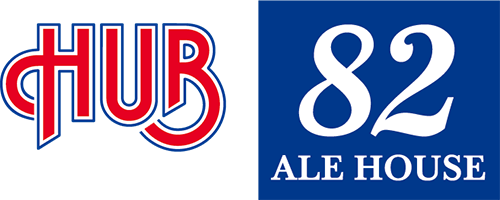 What brings you here?
Customer Voice 01
Mr. Sue & Mr. Woo
HUB Ichigaya
"From now on, I will continue to ask the store manager I'm coming to get "vigor"! "
I used to use the 82 Akasaka store when my company was in Akasaka, but when the company moved, my colleague who likes HUB took me to the HUB Ichigaya store. I use it about 2 ~ 3 times a week after work. I like the atmosphere that is easy to use by myself.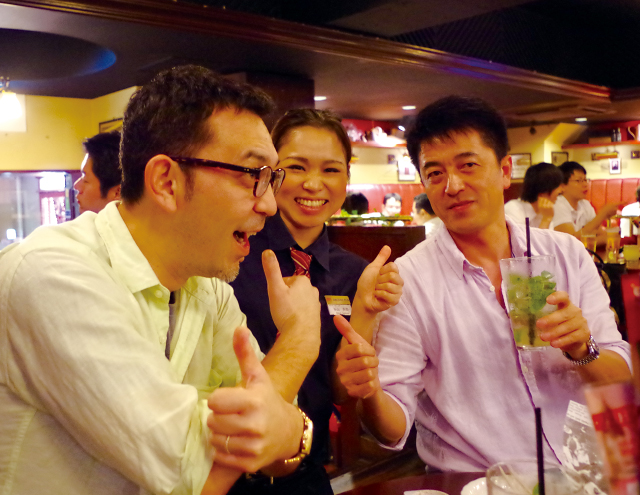 Customer Voice 02
Hisao-chan
HUB Nakanoshima Festival Plaza
"HUB says, "healing"."
I started going to HUB because I used it for a drinking party at work.
I come to drink coffee at lunch and beer after work almost every day.
The workplace is near HUB, and it is Udon during the day and Izakaya at night, so employees come and go between each other.
The staff always take good care of me, and in any case, I am healed by receiving energy from young people!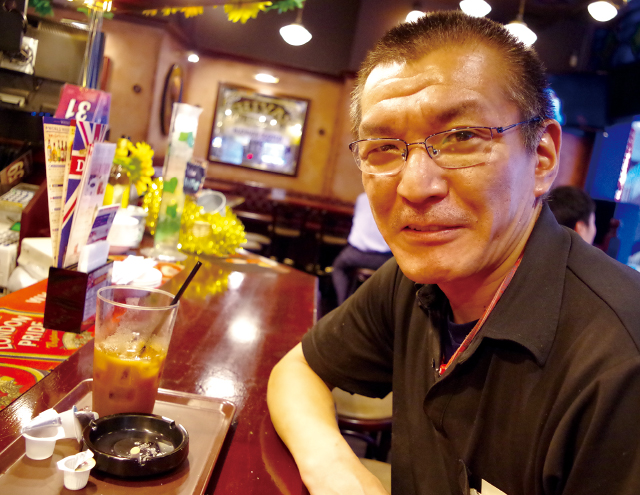 Customer Voice 03
Nao-san and Rumi-san
HUB Kashiwa West Entrance
"HUB is a place to settle down at the end of the day."
I was invited to HUB by a foreign couple. Then, I met him when we happened to share a table at a Halloween event about 10 years ago, and we met again and again at HUB and got married! I still love HUB and I use it with my wife almost every day! I wish there were HUBs in 47 prefectures in Japan!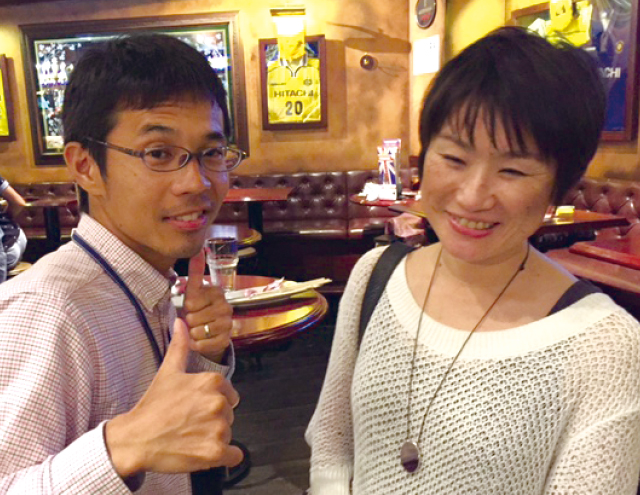 Customer Voice 04
Nagaggio-san and Sayaka-san
HUB Keihan Kyobashi
"HUB goes from work to private, A place to switch."
I have been to HUB in Umeda, and I knew it from the beginning, but since it is close to the company, I started to go to this HUB. I always "a short drink" after work! I come to the store 4 times a week at most, and usually about 1 ~ 2 times a week. The staff is nice and comfortable.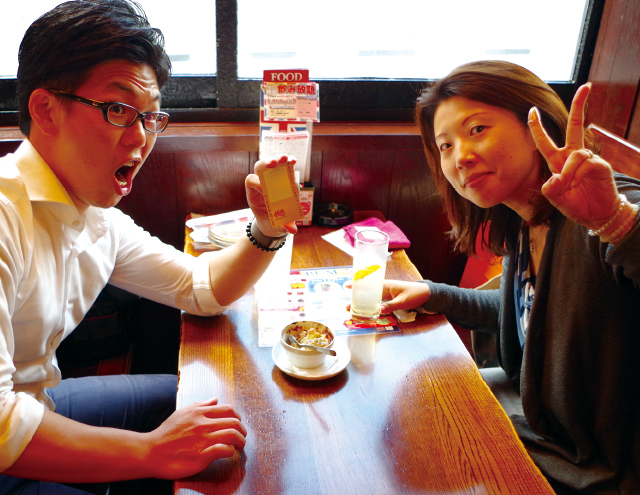 Customer Voice 05
Mr. ISHIHARA
HUB Yoyogi West Entrance
"I came to the first meeting, and then to a drink. I'm going to raise my heart."
I was originally attracted by happy hour and came to HUB. Since then, I've been attracted by the friendliness and price setting. It's cheap and I like the cash-on-delivery style. I have a close staff, so I can't help coming!
Drink at HUB before the drinking party to lift your spirits, then drop in after the party to finish.
I usually get enough by myself. I don't have an appointment, but my friend will come and start drinking together.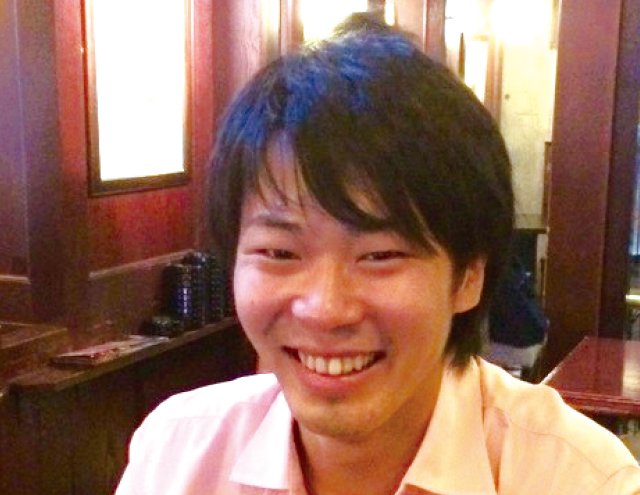 Customer Voice 06
Mr. Haseyan.
HUB Namba Ebisubashi
"HUB is like a house. Wherever you go, The last place to come back, where you can drink comfortably."
My first encounter with HUB was when there was a HUB in Namba which was different from the current HUB Ebisubashi shop about 30 years ago. I have not been there since HUB disappeared from Osaka and I changed my base, but I have been using it almost every day since HUB Namba da Ore branch opened.
But recently, my commuting route has changed, so I can't show my face (Laughter).
Even if you come here alone, you will have more acquaintances and friends.
Even if we don't contact each other, if we go there, there will be someone, and the manager and the staff will talk to us.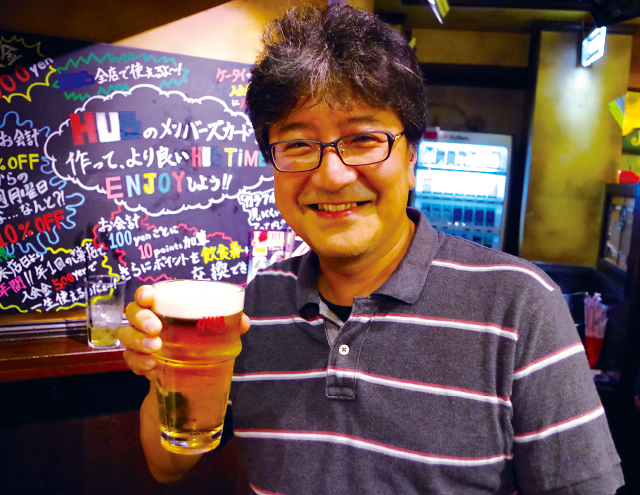 Customer Voice 07
Mr. Gamo
HUB Ikebukuro Higashiguchi Shop ANNEX
"HUB is like a house."
I come almost every day after work. My hometown is Ikebukuro, but I lived in Okinawa for a while, and when I came back to my hometown, I started going to HUB. Hinohara-san who used to be the manager of this restaurant and Takeda-san who was the acting manager did a good job! Since then, I have been getting along well with successive staff.
When you come to the store, if you contact your friends through SNS or LINE, they will gather more and more.
On Saturdays, there are 20 ~ 30 people around the counter as a group.
If you come to the store, all the staff and people you know are there, and you can stop by after work, it's like your house!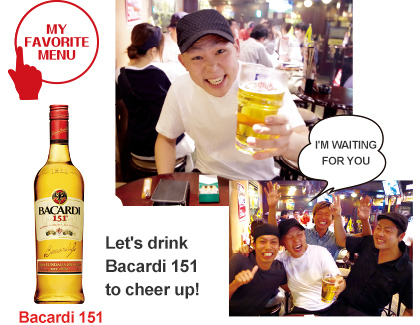 Customer Voice 08
Dear SHIJO GROUP
HUB Namba da Ore
"You can meet many people at HUB, To study English. I talk to foreigners!"
Actually, I usually use HUB in Kyoto, but today, the speech contest of the English conversation school in Kansai is held in Osaka, and I came to drink at the after party.
I used to use HUB in Sanjo (HUB Kyoto Kyogeki), but since it's gone, I use Shijo Karasuma or HUB in front of Kyoto Station.
It's a place where you can always enjoy drinking!
*HUB Sanjo Kiyamachi shop opened on December 20, 2016!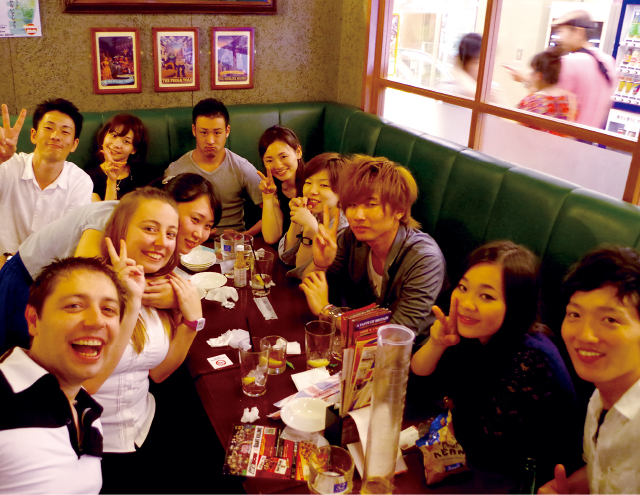 Customer Voice 09
Mr. KUWAHARA
HUB Kichijoji
"Punctuation in life. That's the kind of thing you find yourself in."
After going to HUB several times, regular customers started talking to me. Because of that, I was able to connect with regular customers, and as a result, I came to visit because I felt comfortable.
I like to sit at the counter and drink my favorite whiskey. The price is reasonable and it is fun to spend time with the staff and other customers.
I hope HUB will not change in the future!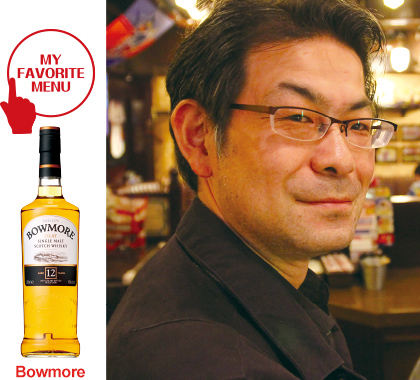 Customer Voice 10
EVERYONE ON THE WAY HOME FROM SHOPPING TO PREPARE FOR A SECOND WEDDING PARTY
HUB Kyoto Yodobashi
"If you want to enjoy drinking, HUB!"
At first, I came here to watch sports about 10 years ago. The exotic atmosphere was new and impressive. Now I often use it after work. I like the atmosphere and the reasonable price!
When I come to HUB for a drink, the employees are cheerful and excited! If you want to enjoy drinking, HUB is good.
I would like to have more wine lineup. Also, I want beer in happy hour!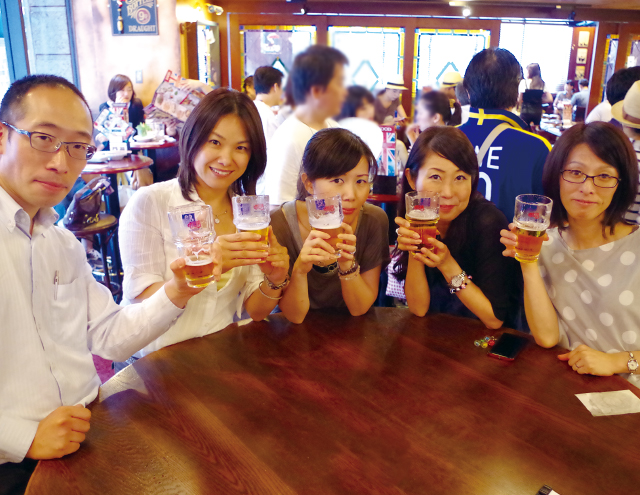 Customer Voice 11
Mr. SAI.
HUB Kichijoji South Entrance
"HUB is my second home."
I used to go to HUB after work, so it became a place I always stop by.
I usually relax by myself, but sometimes I spend time with friends.
Each shop has its own color, but I want Kichijoji Minamiguchi to be the most famous shop in Tokyo!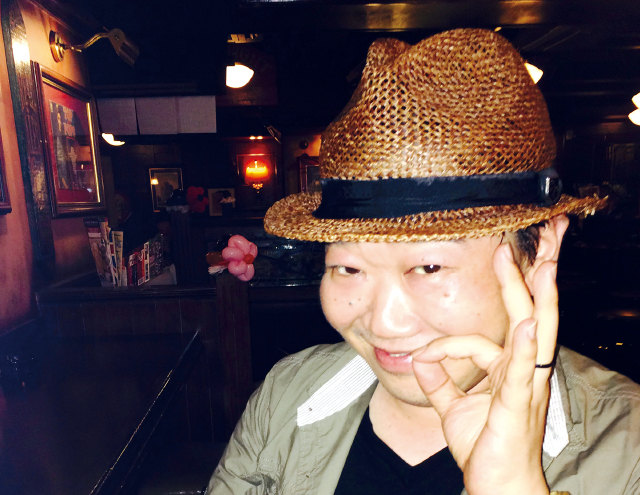 Customer Voice 12
Nana-san, Meti-san, Orimo-san
HUB Ikebukuro West Entrance
"It's different from an izakaya. A place where you can talk with your friends."
I often use it after school!
It is a stylish restaurant, and it is cheap without charging!
In the case of Izakaya, everyone drinks and makes noise, but in HUB, we can talk while drinking!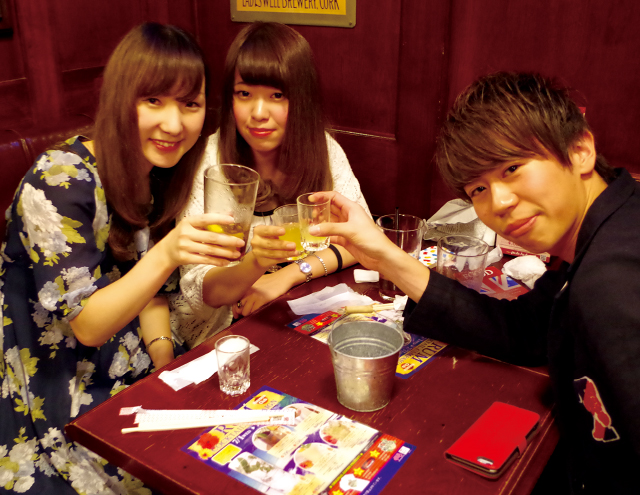 SERVICE
ABOUT US

What is the HUB?
It changed to a place where people gather.

TRIVIA OF BRITAIN

The pub is the fruit of British culture and history. Surprisingly, it's not known what it's like.

VOICE

Voice of the Customer
What brings you here?

HISTORY

Hub Co., Ltd. was established in 1980.
We have many guests here.

MEMBER'S CARD

This is a member's card where you can get 5% off on food and drinks at all stores.

FREE Wi-Fi

FREE Wi-Fi is AVAILABLE at the HUB&82!!
HUB&82 FREE Wi-Fi SPOTS!!