HUB MENU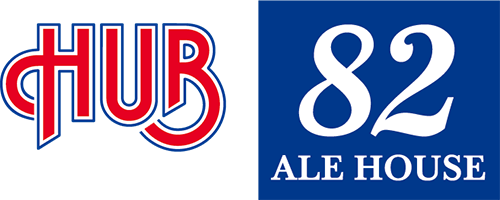 DRINK MENU

BEER/CIDER
WHISKY
WINE
SPIRITS & LIQUEUR
COCKTAIL
SOFT DRINK/NON-ALCOHOLIC
FOOD MENU

PASTA,CURRY,PIZZA
SPEED MENU
SIDE MENU
APPETIZER
VEGETABLE
POPULAR MENU
DESSERT
RECOMMENDED MENU
FRITTER
*Some of our stores do not sell some items.
*Some of the menus at the HUB Asakusa branch, HUB+82 IKEBUKURO WACCA BRANCH, HUB+82 SHIBUYA PARCO BRANCH are different.
BEER/CIDER
HUB ALE

DO YOU KNOW HUB ALE?

1/2 Pint glass

520

yen

3/4 Pint glass

750

yen

1 Pint glass

990

yen
SERVICE
ABOUT US

What is the HUB?
It changed to a place where people gather.

TRIVIA OF BRITAIN

The pub is the fruit of British culture and history. Surprisingly, it's not known what it's like.

VOICE

Voice of the Customer
What brings you here?

HISTORY

Hub Co., Ltd. was established in 1980.
We have many guests here.

MEMBER'S CARD

This is a member's card where you can get 5% off on food and drinks at all stores.

FREE Wi-Fi

FREE Wi-Fi is AVAILABLE at the HUB&82!!
HUB&82 FREE Wi-Fi SPOTS!!